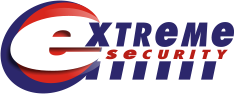 Call us to ensure that your family and business are safe.
Personal and property safety check list:
Is your house number clearly visible from the street?

Can offenders be seen inside your property?

Do you have an automatic light timer or sensor activated lights?

Do you leave lights on when you go out?

Have you a phone extension in your bedroom?

Have you keyed in emergency numbers if you own a touchphone?

Are your front and rear doors solid core?

Are your doors fitted with a deadlock / deadbolt?

Do you have a quality security door?

If you do not have a security door, do you have a door viewer (peephole)?

Are your locks keyed alike so that one key opens all doors or windows?

If you have an alarm, is it always used and serviced regularly?

Is property engraved or marked for personal identification?

Is your garage locked with quality keyed locks at all times?

Is your meter box locked?

Is your garden tools locked away from easy access?



Do you keep doors and windows locked at all times?

If a stranger asks to use your phone, do you refuse to let them into your home and ask to make the call yourself?

Do you as a woman living alone use your first initials only in telephone directories, on mailboxes, etc.?

Do you refuse to reveal personal information to anyone on the phone or at your door?

Do you always have your keys ready when approaching your home?

If you return home to find windows and doors tampered with, would you avoid entering and go to a neighbour's hou

se to call the police?
If you answered NO to many of these questions, you should review your security needs.
Can you say these important sentences in other languages?
English - Please help me.
Afrikaans - Help my asseblief.
isiXhosa - Ndicela uncedo.
isiZulu - Ngicela ungisize.
When looking for a police station
English - Where is the police station?
Afrikaans - Waar is die polisie stasie?
isiXhosa - Siphi isikhululo samapolisa?
isiZulu - Sikuphi isiteshi samaphoyisa?
English - My name is...
Afrikaans - My naam is...
isiXhosa - Igama lam ngu...
isiZulu - Igama lami ngingu...
Quick enquiry
Complete and submit
Contact us:
Tel and address detail:
Postal address:
PO Box 10858
Linton Grange
6015
Contact detail:
Tel: (041) 371 1367
Fax: (086) 535 9739
E-mail:
Using this site means you accept its
terms
| Copyright © 2020 Extreme Security 27-7, Port Elizabeth, South Africa.
| website by